| | | |
| --- | --- | --- |
| | Current Hardware Activities in ATLAS | |
---
ATLAS Phase-2 Upgrade

Taiwan's acticities in this area is a collaboration between Academia Sinica (AS) and National Tsing Hua University (NTHU).
Upgrade of the Muon Detector : Monitored Drift Tube (MDT)

Upgrade readout electronics to provide information to Level-1 trigger to improve muon trigger efficiency
Taiwan will contribute to building MDT mezzanine cards that process raw signals from detector
The mezzanine card amplified/digitized/discriminate the signal, and extract arrival time.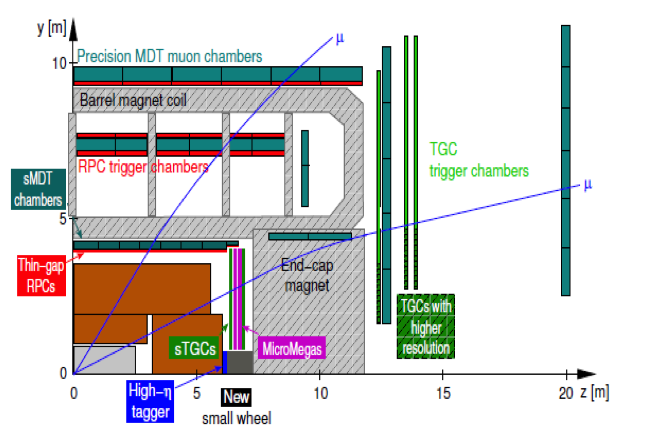 High Granularity Timing Detector (HGTD) :

A precision timing detector to suppress pile-up in forward region
Project currently under review, will subject to TDR approval this year
AS+NTHU signed up to contribute to off-detector electronics (e.g. transition boards, optical boards and links)
We are performing simulation to study the detector performance and analyzing test beam data to study the sensor proto-types.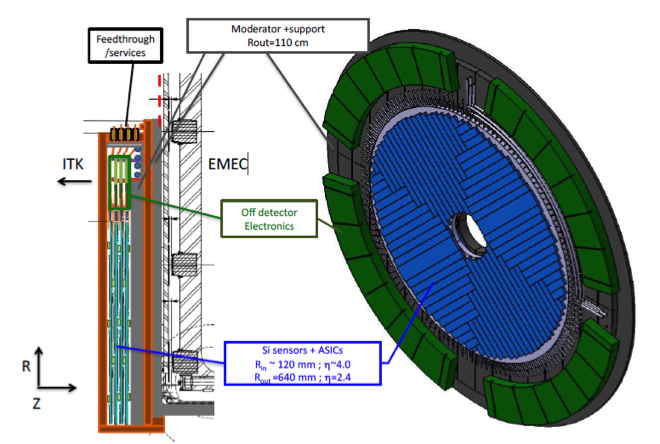 ---
Last modification : January 2019, Song-Ming Wang

---