Nature Nanotechnology Reports UK LEGO2NANO Project which Collaborates with Dr. En-Te Hwu's Team on Nanotechnology Education.
Post Date:2015-05-12
Prof. Francois Grey (CERN) leads the international LEGO2NANO project (with London Centre for Nanotechnology, University College London, Tsinghua University and Peking University) which collaborates with research scientist En-Te Hwu's team on nanotechnology education. This work is reported by a column "In the class room" of Nature Nanotechnology10, 480 (2015).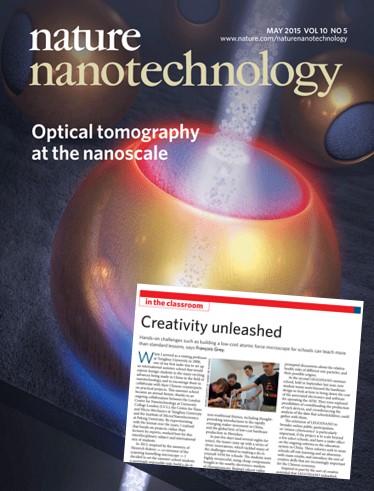 Journal Links: http://www.nature.com/nnano/journal/v10/n5/pdf/nnano.2015.95.pdf